I'm damn sure you can't deny the extreme fun while riding the electric bike. And, if you still haven't had any ride experience then I will give emphasis just for doing it. Maybe you are thinking about the investment. Why do you need to worry about the buying cost when you can rent and give an e-bike a try?
Yes, different types of rental e-bikes are available with different ranges of duration for touring or exploring the cities. Though renting costs slightly more than the normal cycle, it is surely worth it instead of purchasing one. Whatever, this write will talk all about the rent and tour of electric bikes.
Why Are Electric Bike Rentals Becoming Popular?
Of course, there have several reasons why people choose to rent e-bikes nowadays and go for a self-guided e-bike tour. So, let's be introduced to the advantages of this fact.
The first thing that naturally arises in this affair is the investment. Renting will save a huge amount and allow one to ride and give an e-bike a try before purchasing.
E-bikes bikes are comparatively faster than normal bikes. So, on a tour, you can save some time as well as get a vibe of adventure.
It is quite simple and safe to ride in the street. That quality attracts the less skillful and conscious cyclist.
Various types of electric cycles with plenty of features are found. Rent is a great way of allowing one to feel more out of them where buying everything is quite impossible.
Performances, in terms of battery and terrain conditions, serve excellently.
Joint or knee problems, whatever one got, permit anyone to cycle in a comfortable and painless way. Another thing is if you got a leg injury or have less physical ability then it will be an excellent form of exercise.
No more hassles to repair or replace the bike parts as in normal bikes.
Choosing a strong motor can help to transport things like groceries, equipment, or children.
In the test purpose before the purchase, renting is great and effective to many people. Moreover, just for one-time riding or recreation, it shows an inexpensive path.
For touring and exploring no other way is as cheap and effective as renting an e-bike.
Lastly, e-bikes are much more fun and thrilling sort of riding.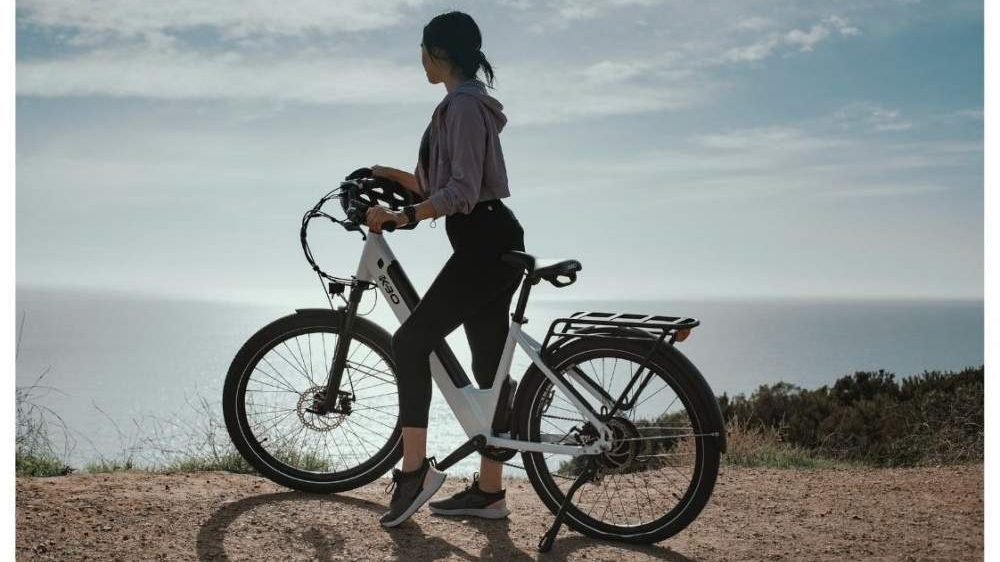 Facts to Know about Rentals and Tours of E-Bike
E-bike looks cool and are you planning to rent one? No problem, you are most welcome. But things that you should know before going for rent is, to know some facts about it. Ok then, let's start driving toward those.
1. E-bike with Different Categories
Whenever you look at the types of e-bikes, there are variations. From size to shape and measuring others' designs, one is unique from others.
So, before deciding about renting, you have to understand your types.
The most common ones are-
Folding
Mini Fat Tire
All Terrain
Cruiser
Hybrid
Cargo and more.
Those have differed in sizes, design, purpose, and rider preferences. Each of these is designed to serve people of various weights and heights.
So, thinking about your preferences and requirements you should pick the right one.
2. Some Extra Features are Desirable
Extra components mean the motor, battery, LCD console, etc have the individual power to brighten one's experience.
The quality motor and excellent battery bring advantages in different situations. Again, the LCD gives the feel of a digital screen. And there you can track the battery life, speed, and others.
That's why I suggest one confirm these components while renting.
3. Requires Appropriate Dress for Cycling
The thing that is fit to get appreciated is that the rental shops ask for a proper dress code for biking. That means you need to avoid sandals, flip-flops, or anything else that you wear normally. Helmet, close-toe footwear, other wear, etc one should have while riding. Those give safety as well as the feel of cyclists.
So, should keep in mind that you can't rent an e-bike without a proper dress code.
4. Have Short Battery Pack and Heavier Points
Mainly the life of the battery depends on some factors such as paddling with motor, route conditions, hills, or more. If you ask me the range of distance then I will say, it runs about 20-70 miles on a single charge depending on how you ride and the range of the battery.
And in the weight field, these bikes are quite heavier than others. Basically, the battery pack and motor together make the thing much heavier. As we know, a simple road bike holds approximately 20 pounds whereas an electric bike has 45-70 pounds. And that is huge than normal. However, you may not understand the weight difference except in some cases.
5. Questions Need to Ask While Renting
Few questions that one needs to be asked to the shopkeeper before making a rental. As a beginner, many riders are unaware of those. So, what are those tasks? Here-
How fast the speed of the bike will be
Does reservation require
Which one is better for tall, short, or medium?
What about the battery range?
What are some perfect places to ride?
And, what about the rules and regulations of E-Bike
6. How to Rent an Electric Bike
As everyone expects, renting an e-bike isn't difficult and doesn't require many things. In this regard, you can follow the following steps.
Step 1: Ensure the things that require to rent
Maybe the newer ones think that they must have a license, insurance, permit, or something like that. But pleasing the rentals don't ask for those except some areas. All you need are just to be 18+ old, have a valid identity card, and the cost. And yeah, don't forget to check for the laws in your selected location.
Step 2: Places Where to Rent
Now, it's the turn-in when one can rent the bike. Generally, bike rental shops or normal bike shops run the business. If you search for the local then you can get many of those. Additionally, Google search can reach the shops near your location.
And in most cases, if you are on a travel spot then there must be a nearby location to rent.
Step 3: Choose the desired types
As we early explained there are plenty of categories to select from based on size, features, price, and more. So, take a decision on which type attracts you more.
Step 4: Ask Some Essential Questions 
The possible questions that you can ask are already discussed above. So based on those, ask the rental company about the battery, motor, purpose, duration, price, and more.
Step 5: Pay the Cost
Now in the final step pay the cost and go exploring
7. Cost of Renting
The charge of renting mainly depends on some matters. Such as
Duration
Bike types
Tourist area
Additional features
The charge varies much in terms of hours, day or weekly basis renting. In most cases, the shops offer $14-$20 per hour. Where for a day, it becomes slightly less which is $11-$12 per hour. And the weekly asks less which is nearly $200-$300 for 7 days.
There is nothing more to talk about the types as variation is found in the types of bikes. Another point is how popular among tourists. More popular destinations may cost more.
Lastly, the additional fees like the lock, helmet, GPS facility, etc sometimes ask for extra pay.
Some Destinations for E-Bike Self-Guided Tours
Renting a bike is one of the popular forms while you are on tour. Tour or surround enjoying whatever you say can be easily fitted with the cycle transformation. And you will find numerous spots for self-touring nearer. Some of the best places to ride on the west coast are mentioned below.
Maui HI –
Lahaina to Olowalu
Subdued Elegance of Kapalua
Napili Bay Ocean
Lahaina Historical Tour
California's Top Coastal Bike Rides-
San Francisco: Bike the Bridge to Sausalito & Tiburon.
Mendocino County: MacKerricher State Park.
McKinleyville: Hammond Trail.
Los Angeles: Marvin Braude Bike Trail.
Monterey: Monterey Bay Coastal Recreation Trail.
Santa Catalina Island: Two Harbors to Parsons Landing.
and more.
All of these have individual packages and costs. So, you can choose any by knowing these in detail.
Final Words
A self-guided tour with a rental e-bike surely enhances the adventure and joy in one's mind. And the above points are important things that you need to know about electric bike rentals and tours.
We hope you are now well-known in this matter and already thinking about an upcoming blast. So keep planning and create amazing memories with e-biking to share with us.
You May Read: