Fishing is defined as the term to catch wild fish for one's recreation or commercial uses. Nowadays recreational or sport types of fishing become more popular. Fishing tips for beginners help those who want to catch fish.
To catch fish there are many ways are invented like angling, netting, trapping, gathering, etc. There are some techniques for fishing as a beginner. As a beginner, it always seems hard to catch fish. Here we give the best fishing tips for beginners in 2020. Follow those basic fishing tips to make a successful fishing journey.
1. Find a Location
The first thing you should learn before going on a fishing journey is to find a perfect location. Google can help you to find the best location. Also, you can contact the locals about the place. Learn about the weather or month, the condition of the water, temperature, etc. for the location you will be decided to go to because those factors have a significant effect on fishing.
Types of water whether you want to go is also important. There is a difference between freshwater and saltwater fishing.
Freshwater
Freshwater fishing means fishing in freshwater like ponds, rivers, lakes, creeks, etc. It is the best way for angling. Also, It doesn't need so much fishing equipment.
Some Facts about Freshwater Fishing
Angling is the most effective way of fishing in freshwater.
The environment and weather have a big impact on this type of fishing.
Chosen the right bait only can bring success.
Perfect gears are also the key.
Relatively cost-friendly fishing.
The hand should be free from any other smell that can mix with bait and can bring bad results.
It's ideal water for small catches like trout, crappie, Alaska whitefish, Alligator gar, etc.
Saltwater
Saltwater means fishing on the ocean. It is the best place for catching big fish. Comparatively, needs more equipment.
Some Facts about Saltwater Fishing
Saltwater fishing needs big preparation and enough experience.
Temperature and environment-dependent.
Required more gears and not it's not cost-friendly.
Strong fishing gears (saltwater fishing reel, rods, etc) and perfect bait is the key to catch.
More adventurous and a little bit risky.
Ideal for big catches especially. Tuna, tarpon, king salmon, garibaldi, red drum, etc are the common ones.
So ask yourself whether you want to go fishing.
3. Dress-up For Fishing
Dresses are also an important factor for going fishing. A suitable dress can make you relax and also help you for surviving in the condition. Here some list is given that you must need whether you will go for fishing.
T-shirt and pants or shorts
Shirt (long sleeve)
Suitable jacket
Raincoat if need
Boots
Sunglass
You should select your dresses with the environmental conditions.
4. Select Your Desire Fishing Type
There are so many types of fishing. It's totally up to you how you want to fish. Here we discussed some popular types of fishing that can be helpful in terms of fishing tips for beginners.
1. Angling: The process of fishing by a hook and a line is called angling. Perhaps it is the most popular method among the people who catch fish as a recreational activity.
Equipment that is needed for angling-
Rod and Reel
Fishing line
Tackle
Bait
Lures
Bag for carrying
Essential tips for angling-
You should learn about the casting of a spinning rod and a bait properly. Before fishing, you can practice for better result.
Depending on the fish that you want to catch you should aware of your bait.
Keep attention about your lures. Use cheap lures for many time uses. Also, you can take multiple lures for testing. That can bring a good result.
For angling, the underwater kayak is the best option. You can easily reach any area by kayaking. Also, the kayak is relatively cheap.
Calmness is required during angling.
2.  Fish Trapping: Fish trapping is also used for fishing. It is a trapping system where fish can go but can't come out. These are mainly used for commercial purposes. This is also an effective way to catch fish with a few techniques.
3. By Net: The net that can be able to catch fish by its structure is called a fishing net. These nets are mainly prepared with nylon. The most popular fishing nets are cast net, dragnet, driftnet, coracle net, gill net, hand net, etc. These nets have their individual character. Fishing nets are mainly used for catching big and more amount of fishes.
4. By Hand gathering: This is a technique to catch fish by using one's hand in the less deep area in the water. Mainly crabs are caught by hand. This method can't catch many fish.
5. Others: Without these, there are also many fishing methods like fly fishing, fishing with animals, jigging, etc.
5. Aware About Your Safety
Safety is placed first beyond all questions. So you should aware of your safety as a beginner. Follow these rules before the journey.
A first aid kit is needed for the time of injuries and danger.
License for the area.
Careful about your boat.
Drinking water and Sunscreen
Life-jacket
Gear during raining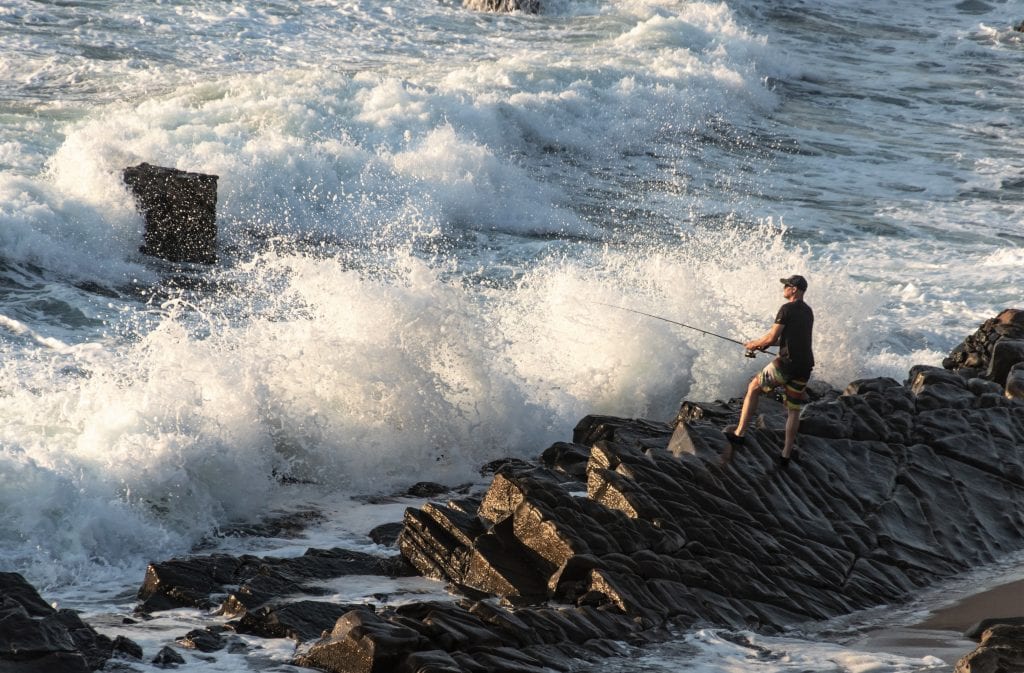 6. Research the Environment
After going to the spot you should research environmental conditions. This is also included in fishing tips for beginners. Always go out in the morning fishing. It's the best time for fishing. Keep notice of the temperature of the water. The morning and evening are the best fishing time in warm water I mean in summer. But in cold weather, midday is the best time for fishing. Again select a calm spot for fishing.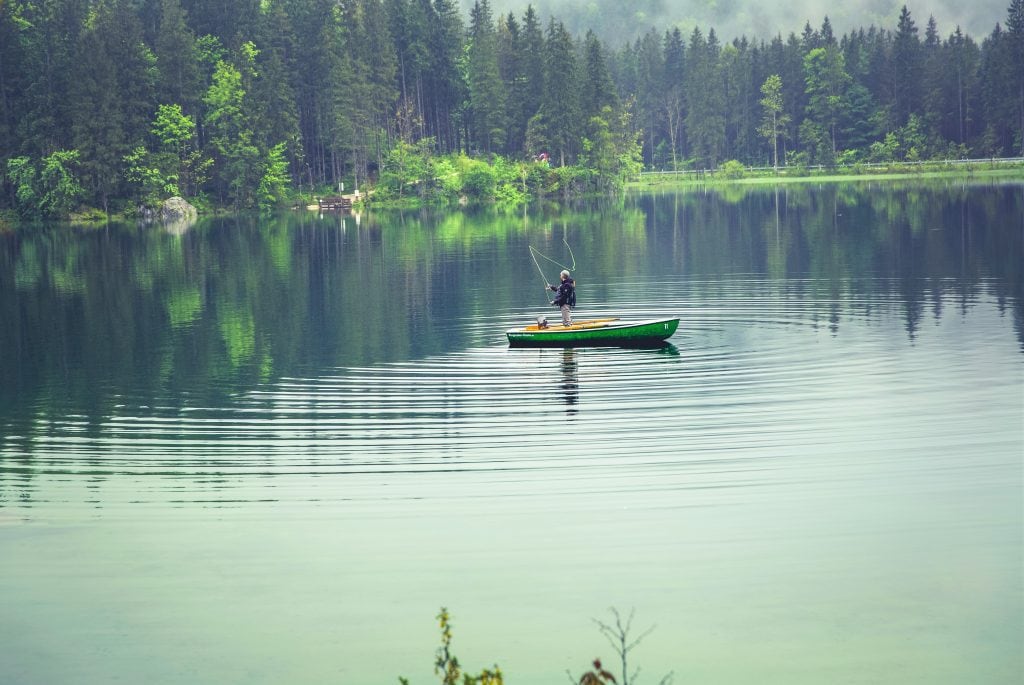 7. Confidence and Patient
During fishing remember in mind that it is a patient game. So you need too much patience. Stay calm and quiet. Don't move fast. Don't change the spot quickly if you can't find fish.
Be confident. Believe in yourself that I will be going to catch a fish next step. This confidence is helped you to succeed.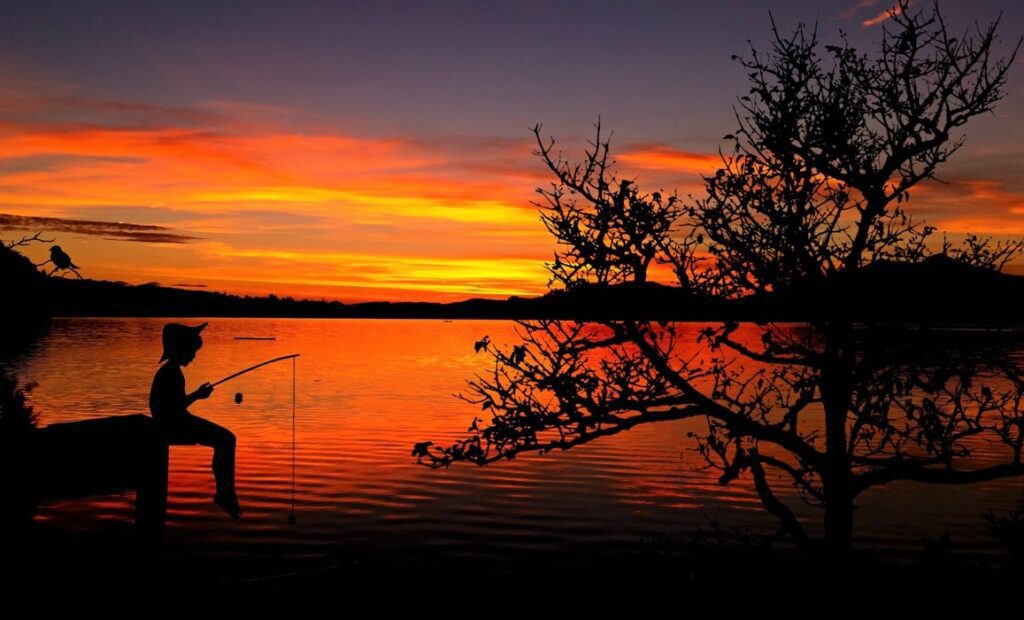 8. Enjoy Your Fishing Time
Fishing is a thrilling game to catch fish with beautiful nature. So enjoy your time fishing. Follow the tips step by step and at a time you will definitely win. Don't expect more. That can be killed your enjoyment. Make such a mentality that you go fishing just to enjoy yourself with the wildlife. Whatever happened always take it happily.
An Infographic:
Fishing is such an activity that can relieve anyone from mental stress like Hiking Camping or other outdoor activities. It also has the benefits of health. It is a way to make a relationship with wildlife. Fishing tips for beginners in 2019 will help you so much for a successful fishing trip. So prepare yourself and go to nature to explore your fishing journey.