Florida is one of the most popular fishing destinations among visitors who love fishing recreation. A number of saltwater and freshwater options, along with the benefit of all types of fishing ways as a result of Florida, gained the name "Fishing Capital." Here we have revealed the 12 best fishing spots in Florida by researching visitor reviews. So, let's go to see the top list.
1. Sunglow Fishing spot
Address: This place is located at 3701 S Atlantic Ave, Daytona Beach, FL 32118, United States.
About: On the shore of the Atlantic Ocean, Daytona Beach is a perfect place to travel for a weekend gateway. And the Sunglow Pier is a fantastic spot for fishing. Additionally, you can walk the pier and see the Atlantic Ocean from a different perspective. You have to go early to the dock for fishing to get the right spot fishing. As time goes of the day, anglers take the right areas for fishing.  The pier is open seven days a week and from 6 AM to 10 PM. There are so many kinds of fish, such as Whiting, Pompano, Flounder, Salmon, and Drum, which are usually caught off the pier.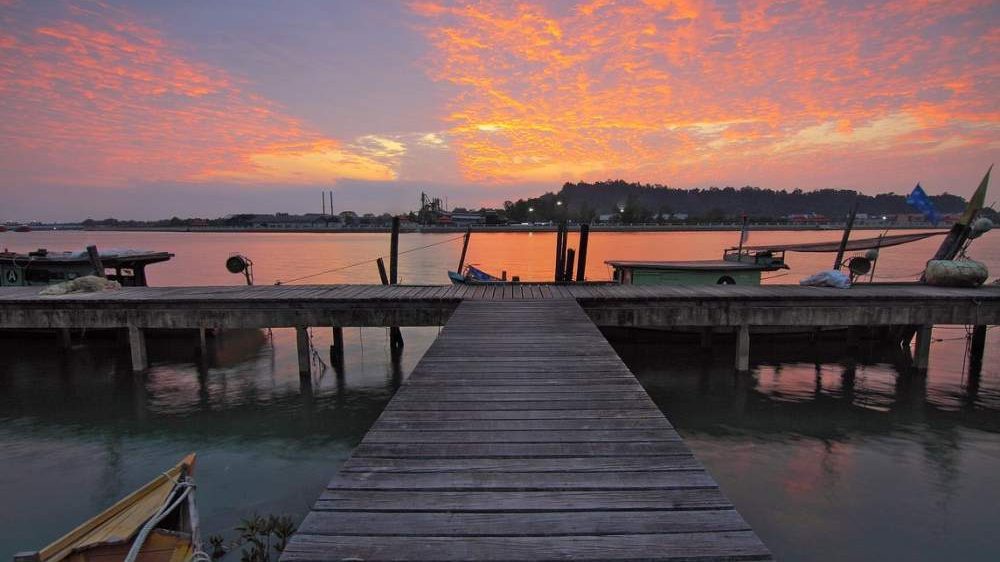 2. Lake Tohopekaliga, Orlando
Address: LT is located in Orlando, Central Florida, USA.
About: Fishing in the Kissimmee Chain, which is about 25 minutes from Disney World/Orlando area. With this in mind, Lake Tohopekaliga (Toho), the top Lake in the chain, has been famous for quite a few years. The great thing about the Lake is that it's just a tripping' throw from Disney World, which does not seem like it. It's more than enough to enjoy your fishing as a result of being 200 across in the area, consistently the Lake yields good catches of panfish, sunfish, catfish, bluegill fish, Smallmouth Bass fish, and black crappie; which depends on the region you want to catch fish. A trophy-size Largemouth Bass comes to mind when you are thinking about the Lake. Largemouth fishing is rated and reported as one of the top areas in the USA; it is available at any time of year.
Lake Toho is so popular because it hosts the Bassmaster Elite Series on its waters every year.
3. Vilano Beach Fishing Pier (most excellent fishing localities in Florida)
Address: It's located at 260 Vilano Rd, St. Augustine, FL 32084, United States.
About: The Vilano Beach Pier is a very wonderful place to fish. Additionally, It's free to have entry here, and the visitors are greeted with a dolphin sculpture archway at the pier entrance. Furthermore, you can sit and relax and fish with the beautiful view of sunset in the Atlantic Ocean. The Usina Bridge, the intercoastal water, and the beach restaurant can catch your eye. The pier opens from 6.30 AM to 7 PM every day of the year. You can find a lot of variants of fish which are Sea Trout, redfish, snook, tuna, swordfish, and many others are on the list.
4. Skyway Fishing Pier State Park
Address: Skyway state park is located at I-275, St. Petersburg, FL 33711, United States.
About: After the collapse of the original sunshine skyway bridge, the current bridge replaced the original sunshine skyway bridge. Consequently, the original one was converted into the longest fishing pier in the world. Moreover, it is a fantastic spot for fishing. The port is open 24/7. It cost 4$ per adult 4$ per vehicle for entrance, and 2$ for a 6-12 years child. Besides, the common catches are snook, tarpon, Spanish mackerel, grouper, black sea bass, king mackerel, red snapper, pompano, cobia, sheepshead, and many more. Snacks, drinks, bait, and fishing supplies are available for purchase.
Address: The location of Navarre pier is at 8579 Gulf Blvd, Navarre, FL 32566, United States.
About: Eventually, Navarre Beach Pier is a vast and wide fishing pier. Additionally, the light green colored water of the ocean can show a lovely scene, and the place is relatively calm and not too crowded so you can fish peacefully here. It costs 1$ per person to enter; it's free if you are a vet. However, you can see turtles, jellyfish, needle gar, sharks, jellyfish, and sheepshead fish from the pier. Furthermore, it is a very fantastic fishing spot in Florida to observe the beautiful sunshine and sunset. Even more, the dock opens from 5 AM to 11 PM every day.
Address: It's located at 9700 S Hwy A1A, Melbourne Beach, FL 32951, United States.
About: Generally, the Park provides saltwater fishing from both the Atlantic and Indian River shores. It has a long pier for fishing. Besides, you can find Snook, redfish, bluefish, flounder, snapper, grouper, sheepshead, permit, whiting, blues, Spanish mackerel, and various species of shark here. Also, there are facilities for surfing, swimming, scuba diving, and snorkeling in the Park. You can see enormous wildlife; for example Ospreys, many species of shorebirds, and sea turtles which you expect to see.
The Park also has two museums that are McLarty Treasure Museum and Sebastian Fishing Museum. It costs 8$ to enter the Park with vehicles maximum of 8 people per vehicle. 4$ will be charged for a single-occupant auto or motorcycle. Unlike the other parks, Sebastian Intel park is opens 24 hours a week. The Park is a package for any person whether he wants to just fish or be entertained by the amazement of the Park.
Address: Venice pier is located at 1600 Harbor Dr. S, Venice, FL 34285, United States.
About: The 700-foot Venice Fishing pier is located at Brohard Park on the south end of the island of Venice. It's an excellent location for fishing and ending the day watching the beautiful sunset. The pier opens 27/7, but the bait shop is usually spread from 6.30 am to 9 pm. There are six picnic shelters, two volleyball courts, and public restrooms. It doesn't cost any money to enter here. It is free. You don't need a fishing license to fish. The common fishes caught from the pier are included perch, halibut, mackerel, white sea bass, tiger shark, stingrays, and leopard shark. For this reason, visitors recommended this place as the best fishing spot in Florida.
8. Fishing Pier Fort Myers Beach
Address: Fort Myers is situated at 10 Old San Carlos Blvd, Fort Myers Beach, FL 33931, United States.
About: It is a beautiful white sandy beach. The pier looks new and useful. Lots of fish are available if you are good enough to catch them. You will have varieties of fish here. But we will recommend you not to come for fishing when it is the time of the red tide. Lots of dead fish and less water are found. Except for that, the place is impressive to walk on. It costs 2$ to park the car. The pier is open 24 hours a day. It is nice and clean. If you want to spend a day quietly and peacefully fishing, the place is an ideal place for you.
9. George Crady Bridge Fishing Pier State Park
Address: It's situated at 9000 Heckscher Dr, Fernandina Beach, FL 32034, United States.
About: The George Crady Bridge Fishing Pier is a Florida State Park which is located on the Nassau county border of Amelia Island State Park. It's a lovely bridge to fish from. A beautiful scene is seen from the bridge. You can have a nice walk and watch a beautiful sunset. There is a bait shop near the bridge that has almost all kinds of bait. The chances of catching fish are very high here. The most commonly seen fishes are whiting, jack, drum, and tarpon. It costs only 2$ to enter the park, and it is open 24 hours a day.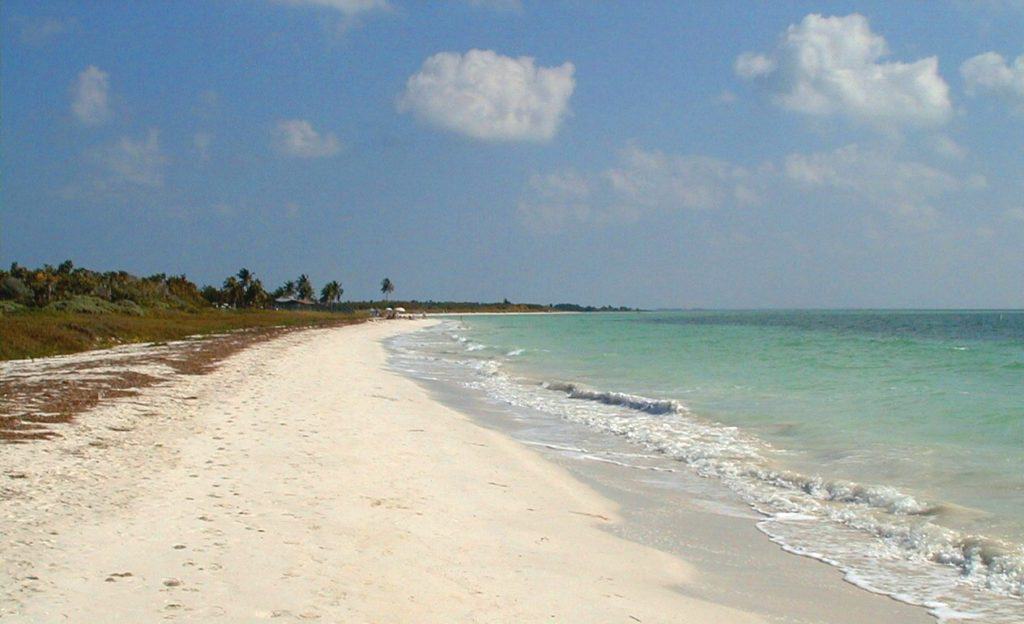 10. Daytona Beach Main Street Pier
Address: The location is at 1200 Main St, Daytona Beach, FL 32118, United States.
About: The 95 years old pier was reopened in June 2012 after renovation with 10 million dollars and remained the longest pier on the east coast. Not only fishing, but this place also has facilities for space needles and a ski lifts. It costs only 4$ to enjoy them both. In the meantime, it is free to fish here, no license is needed, and it's the best fishing spot in Florida. You can rent the fishing instruments and buy the bait from the bait shop. The fishing time is 7 am-7 pm and all days of the week. Fish typically caught off the pier include Pompano, Whiting, Trout, Flounder, Sheep's Head, and Drum.
11. Brinson Park
Address: Brinson park is located at 406 Neptune Rd, Kissimmee, FL 34744, United States.
About: Kissimmee is a city in Osceola Country, Florida. Brinson Park is a sizable local park that has the opportunity for wildlife viewing, fishing, picnicking & more. The park is a very suitable place to have a bbq party with your friends or family. The park is relatively calm. So it can be an excellent place to enjoy nature with less noise and relaxation. It's open from 7 am to 7 pm. You have to come early to book the right sitting spot for you as it has limited sitting. But the place is full of fish. It would be best if you got a lot of fish unless you have an awful day. Crappies, bluegills, and bass all can be caught from the pier.
12. St. Johns County Ocean Pier
Address: It's located at 350 A1A Beach Blvd, St. Augustine, FL 32080, United States.
About: St. Johns County Ocean Pier is situated in St. Augustine Bay, across the Lions Bridge on Anastasia Island. The place has many free facilities such as pedestrian stairs, access to the beach, restrooms, a covered pavilion, a splash park, a bathroom, and parking for both regular and handicapped vehicles. It's a lovely place to spend a day and relax. It only costs 1$ without fishing. For visitors, it is 3$ with fisheries, and for the resident, it cost 2$ to fish. The pier is open from 7 am to 10 pm during the week.  You can find a lot of variants of fish. it includes Sea Trout, redfish, snook, tuna, swordfish, and many others.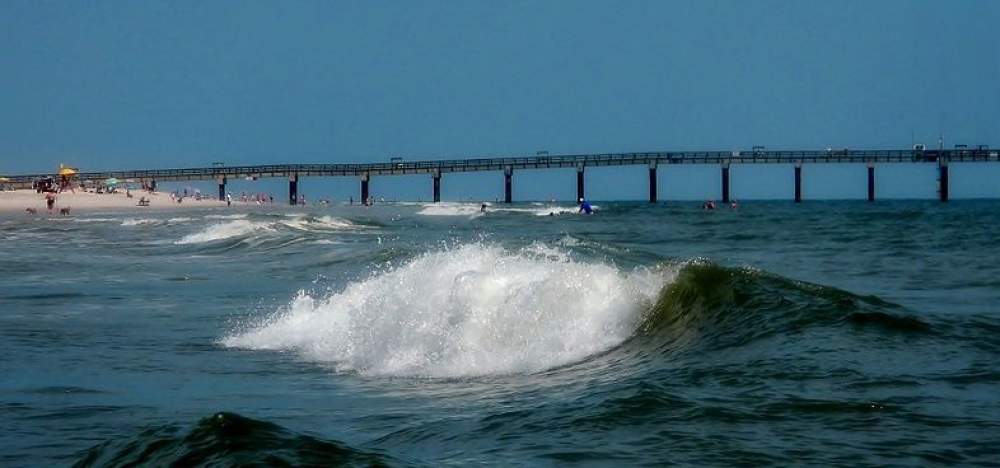 Conclusion
Therefore these are the best fishing spots in Florida that visitors talked to most. As Florida is known as the fishing capital, you can also find many minor and significant fishing areas outside of the above. Most of the fishing places in Florida are located near the beach. So it would be best if you researched the weather before visiting. I hope your fishing vacation would be enjoyable and memorable in Florida.