Camping is one kind of recreational activity where the participants leave their homes in order to stay overnight with nature using a tent or temporary shelter. It is one of the most popular outdoor activities among the youth. As a beginner, there are playing many questions who think to make camping. Actually, it's not such a matter to worry about so much. It needs some basic rules and accessories only. Here the camping tips for beginners will show you the perfect way to make joyful camping.
Basic Camping Tips for Beginners (7 Important Points)
it's not your concern only, as a camping lover I always thought the way and try to help the fresh camper to enjoy camping at its best. That's the reason I am here with the essential tips that you may need to know before your first camp.
1. Selecting the Camping Place
First of all, you need to fix a place where you want to go camping. It can be a national or state park, wild animal-free forest, campground (commercial), etc. For selecting the place you should be researched some factors.
Conditions
Weather (hot, cold, or snow)
Water, toilets, campsite, or other facilities
Safety
Do research on the internet
Not so far from home
So keeping these in mind you should select your first camping area. As a beginner, my recommendation is not to go far from your home.
2. Essential Camping Accessories Guide
Most people at their first camping are suffering from fear of what accessories they should keep during the camping. It needed some gear to make a successful journey. Here we give a list of essential accessories as camping tips for beginners.
Tent:  Tent camping is very popular. So a perfect tent is required first. For selecting a tent a few matters should be concerned. How many people you are going to, what are the environmental conditions, and what is your budget for buying a tent? There are many types of tents are available in the market. You can buy it depending on these matters. It will be also better if you borrow a tent from your neighbors that can save some money. It is essential to practice how to set up a tent before the journey. Also, know the ways about cooling a tent without electricity.
Sleeping Bag: It is necessary to take a sleeping bag. Select a suitable bag. Learn how to select a sleeping bag.
Sleeping pad or mattress: For your comfort sleeping mattress can be taken. It also can help you in cold conditions. The set is as early as possible.
Cooking Equipment: Cooking equipment means cooking wares, stove, dinner wares, etc that you are needed for purpose of cooking. It depends on what you will cook during camping. So take those as your requirement. In my experience don't so much plan for cooking. It can be ruined your camping thrill.
Lighting: Lighting is also very essential. Campsites don't have light, so at the time of dark your light system can be helpful. So take both a flashlight and a headlight in your bag. This is a matter of your safety.
Emergency: A first aid kit, map of the area, GPS, etc are termed as an emergency. So take those for use in the time of danger.
Camp Chair: It's totally up to up. There is no hard word for taking this in your camping. But in case of back pain, you need to carry a camp chair.
For More read- Best Camp Chair with Back Support
Others: Toothpaste and brush, sunscreen, soap, insect repellent, etc can take as your wish.
So that is the essential camping equipment list. Many people say to buy these accessories as cheaply as possible. But I think this is not so wise. You should buy these with the quality that you can afford.
3. Camping Clothing Ideas
It is better to maintain a dress line for camping. It also depends on the conditions of the weather, the season, and some other fact. A simple list is given below for camping tips for beginners:
T-shirt
Long sleeved shirt
Shoes and socks
Jacket
Pants and shorts
Underwear
Swimsuits (optional)
Rainwear
Hat
Also, you can select your clothes according to your comfort.
4. Selection of Campsite and Setting up Your Tent
As early as possible you should reach the place. Then select a perfect campsite area. For selecting a campsite you can follow these steps-
Ground space ( enough space)
Keep away from valleys, canyons
Never choose besides the deadly trees
Close to water sources
Look what are above and around you
Then set up your tent properly. Do note that it is better to set up your tent before the dark comes.
5. Planning for Meal In Camping
Make your first camping enjoyable by adding a list of meals. It also depends on what you guys decide to take a meal at the campsite. Select the items for breakfast, lunch, and dinner. Without cooking items in camping you should bring food, snacks, etc from home. Remember food is also a part of amazing camping.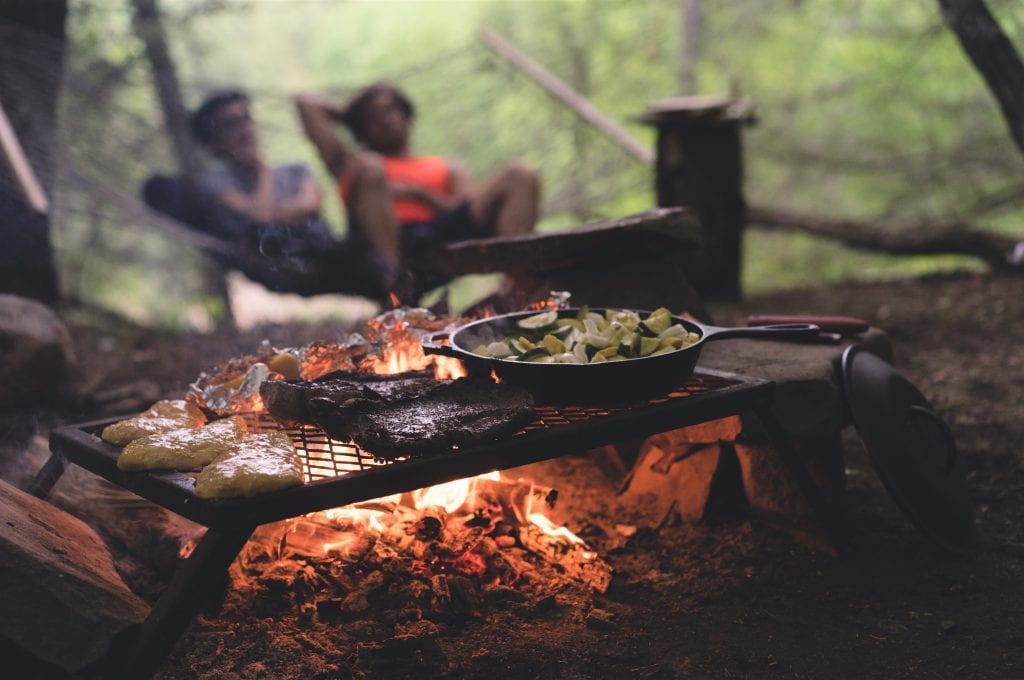 6. Introducing About Camping Activities
Camping is a way to explore yourself in beautiful nature full of fun. As you leave your home to stay with nature so enjoy your whole time with thrilling. Here are some camping activities and fun that can make your camping time amazing.
Sports:
Football
Kickball
Baseball
Swimming
Fishing
Water balloon fight
Boating
Playing card
Discovering Nature:
Bird and Animal watching
Collecting flowers, stones, leaves, firewood, etc
Searching for fruits
Moving with firefly
Listen to nature
Taking picture
Gossip together
Campfire: Campfire is a popular camping activity. It's adding more amazing flavor to the campsite. So you can do a plan for it.
These activities can't end. There are so many fun activities. Also, you can make a fun time with your personal thinking. So enjoy much as possible you can.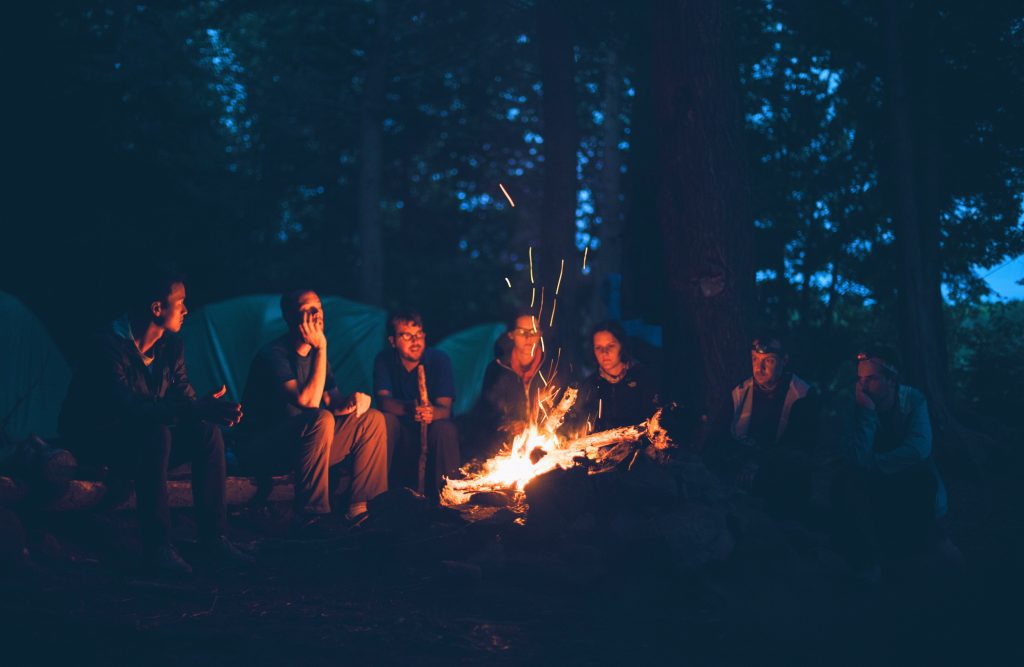 7. Checking Weather Matter Before the Journey
You know, the outdoor condition is unpredictable. It can be turned hot, warm, rainy, or stormy at any time. And that bad weather can harm your cam journey. In this case, the things you should do are listed below.
Check the weather forecast advanced. It will allow for estimating a probable weather result and approaching the plan.
Take summer gear and winter gear according to the weather.
If it shows rain or like that then prepare yourself before the journey
Keep waterproof clothing.
Pros and Cons of Camping
I think as a beginner, you need to know about the pros and cons of camping. Why you should go camping or what things make you sufferable is important to know. Without any delay let's start the point.
Pros:

1. Great way to relax from the mechanical world (no traffic, internet, electricity, or else)
2. To feel the mighty nature and wildlife.
3. Chilling at night with a campfire
4. Nice way to share your unknown stories.
5. To perform recreational activities (hiking, fishing, fun games, and so on)
6. For talking fresh air with adventure to remove your strength.
7. Overall a nice experience to stay the night at a wild place.
Cons:

1. There is a fear of wild animals and bugs.
2. Weather has a great impact on it.
3. There is a food and bathroom problem
4. It's a hard challenge to survive without the use of the modern world.
5. Quite expensive
So that's all about the benefits and disadvantages of camping.
Safety Rules
Though camping is a recreational activity, you should pay attention to your safety. Always keep those in your mind during camping.
Proper knowledge about your camping area.
Tell someone about your camping.
Tent before the night. And learn the ways of tent insulation in winter.
Pay attention to your emergency backup.
Give importance to the lighting system.
Don't leave food around the campsite.
Take sufficient water.
Prepared for any kind of weather.
Aware of the wild animals.
So as a beginner you should maintain those camping tips about safety. We don't hear any bad news.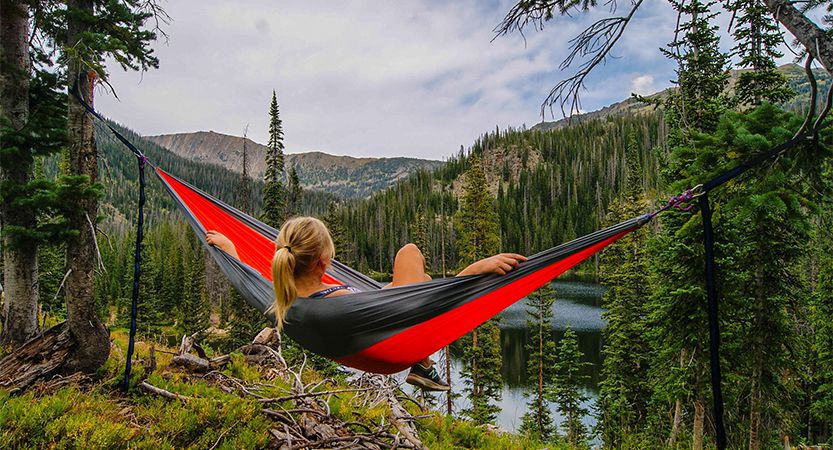 Now enjoy yourself without limit. Following these camping tips make your first journey successful. Capture your moment as a memory.
Last Thoughts
Camping is really an activity that has both physical and mental benefits for humans. So to relieve stress and enjoy nature with fun and thrill.  It has also become more popular in hiking, fishing, traveling, etc. If you thinking about camping these camping tips for beginners will help you so much to make your first camping memorable. So by following camping tips prepare yourself to take your amazing footprint on a camping journey.