Before going through the knee hurt, my thought was "why do I need to do exercises, as hiking itself is a kind of exercise"! But it didn't take much time to understand the importance of hiker's knee exercise. As hiking is an adventurous activity, you need to build up your strength to prove yourself on the trail. On the spot, the knee is one of the vital parts to take care of. Without preparing or not being careful on the trail, you can be introduced to knee injuries.
To conquer the problem, hiking knee exercises can bring the lead. Well, in this write we will try to guide you on the best about how you can prepare your knee for hiking or what you need to do for knee pain after hiking.
Related Article: Achilles Pain after Hiking
Main Causes of Knee Injury
As I early mentioned knee is so sensitive and more stress-bearing part, during activities or hiking it can be got hurt.
The causes of knee injuries can occur in many ways. Bending and twisting are the main causes to happen that injury. Being a hiker, you need to go through very tough conditions on the mountain or trails. For walking uphill, downhill, jumping, and climbing, your knee has to bear much stress. On hiking, doing all of these your leg becomes worse and can get pain. Again if you hike with the wrong footwear and an overweight backpack then it can be the reason for the leg hurt. So, because of overpressure on your knee, you may face pain and injuries.
There are many types of knee injuries that one may face like Arthritis, Tendonitis, and so on. And the most common symptoms are swelling and feeling pain in the knee.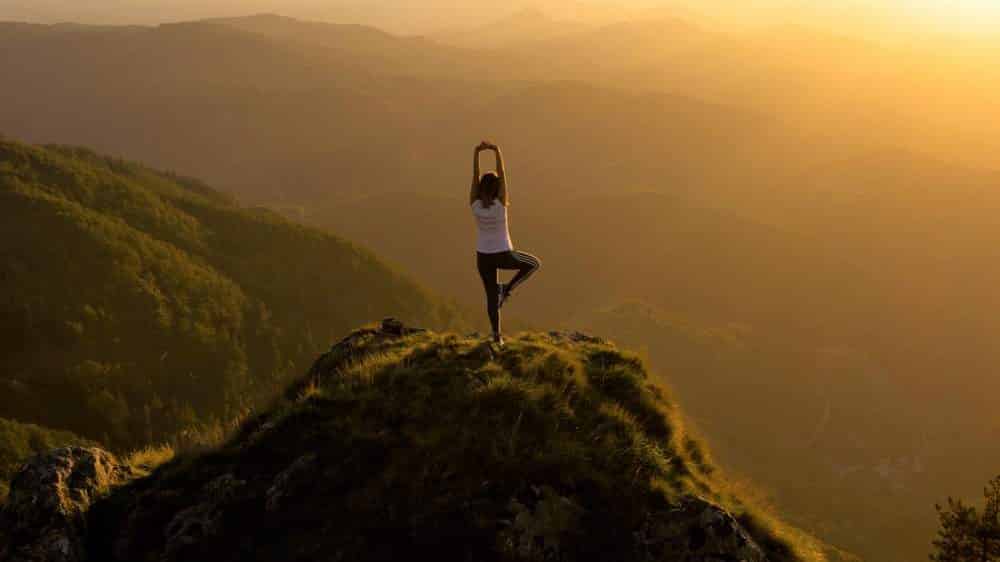 Hikers Knee Exercises (Workable 7)
To protect your leg from injury and enjoy a joyful hiking experience, you need to follow some exercises to prepare yourself for a safe trip. What knee exercise for hiking you should follow? Those are listed below.
1. Stretching of the Hamstring
Hamstring Stretch is a good form of knee exercise that provides a safer knee and strengthens it for hiking.
Actually, this exercise will flexibly your knee and that is very much required for supporting and balancing the outdoors.
In this process, first, you need to place your back in a flat space. Then by bending the knee, gradually bring it toward your chest. And then stretch your leg and stay frozen for about a few seconds.
2. Wall and Free Squats
Those two are so common and simple workouts, but effective too.
Wall squats provide you the better muscle charity as well as a healthy knee. To do it, first, you need to lean your backside against a wall and keep your heels at a far distance. Now try to bend about 90 degrees and take its hold position for a few moments. That's all.
For free squats, you need to follow some steps. This one is also beneficial for your leg muscles and knee.
3. Step-Ups
Steps-ups are that workout which is made your strong muscles for climbing on the trails and also offers durable knee. This one helped me to comfortably hike on the Georgia trail. The process is so simple. Just down your one leg, move forward then back to the previous position. Do it several times.
4. Legs Extensions
Building leg muscles and strengthening knee joints both can be done by doing leg extensions. And that type is one of the good workouts for hikers.
You can practice it at the gym or even at the home. For this workout, first, sit in a flat space lying on support. Then start to stretch your knee. After that, up-down your leg by placing a roller or other heady weight. Simply, it's like weightlifting just by legs instead of hand.
5. Downhill Pitches
Downhill pitches or lunges are other cool exercises to improve your knee strength.
So, how to do it? First of all, select a downhill then keep your body in a straight position. Then lye down on one leg and bring your upper part down in a fixed position. Try it for more time. That one is not only good for the leg but also excellent for balancing muscles.
6. Stretching of Calf
Calf Stretching also helps you in terms of making strong knees during hiking.
The exercise looks so easy. You can do it anywhere. For that, you need a wall. Where you have to stand in front of the wall and give pressure on the wall with your hand. During that time, your back should in a straight position and your heel on the surface. Stay like that for a few seconds then stop. Try it again and again.
7. Cycling
Yeah, cycling is also a part of outdoor exercise. It is both a workout and a sport.
By cycling regularly, your knee and muscles can be super strong. And it will help you to prepare to take stress during outdoor activities. You can add Tabata for more warm-ups.
Exercise and Treatment for Knee Pain after Hiking
If you got pain after hiking then what's you need to do? Is it required to appointment with a doctor? Well, in this section, we will discuss the matter of exercise and treatment after your journey.
By Doing Exercises
Probably you thinking about how you can able to do the workout with pain or if will it actually work to recover pain.
But there are some workable exercises that you may try if you got hurt after the trip. Below some names are mentioned.
Rear thigh triggering
Front thigh triggering
Quad stretching
Home Treatment
For primary treatment, you can do some tasks at your home.
Like, it will be helpful if you apply cold packs or ice to the injured area. Again, you can use a hiking brace to support your knee and that will provide you with early recovery.
Medical Treatment
And lastly, if your injury seems more serious then you need medical services.
Physical therapy sometimes can be an effective one that you can try. Furthermore, if needed then takes doctor-recommended medicines or knee injections.
If all those failed then surgery will be the last option. For that, you should consult with a doctor.
Additional Tips to Avoid Hiker's Injury
Without a workout or warm-up process, there are also some facts that you should maintain to away from injuries. Well, let's take a look at those tips.
Bring a lightweight backpack instead of an overloaded one.
Make sure about the right footwear for hiking.
It's good to do stretching before going.
Take supportive gear like hiking poles, braces, and so on. To know the advantages and disadvantages of a knee brace, check here.
Don't over-excited or unnecessary movements on the trail.
And lastly, be confident in yourself.
Hiking is a nature gift activity. So why you will bowl out from it because of your knee injuries? By your spirit, you can grab that natural beauty.
Now, it doesn't require to say how hiker's knee exercises are important to explore the outdoors safely and comfortably. So, don't be hopeless, just prepare yourself hard to make a sweet relationship with the adventure.