Visiting anywhere far from your place is always amazing. Travel is a great way to boost your physical and mental refreshment. In this article, we are talking about top places to visit in Europe. In Europe, almost every country has its own amazing beauty to visit those countries. Here we discussed 12 top places to visit in Europe. We arranged this list by participating in about 8800 travel-loving people.
1. Paris, Capital of France
Paris is the capital of France and situated on the river called seine. It is located in northern France. It is the major country in Europe for many reasons like science, finance, commerce, etc. The city is regarded as the top place to visit in Europe.
Reason for why you visit in Paris
Globally, Paris is the most romantic City; at some point, all the couples dream of having their most romantic day at this place. France's lovely town provides couples proposals under the looming Eiffel Tower, candlelit dinners Alfresco, and scenic walks along the Seine river, which is the main reason why couples love to visit Europe.
It's also a lovely City for the food lover. Don't miss its food while you are visiting the City of lite.  You can have several types of delicious food such as Croissants, Escargots, Macarons, Jambon-beurre, Steak tartare, Cheese, Onion soup, and more other tasty foods. Never miss these delightful foods if you are a food lover.
If you are a travel lover, the best landmarks in Paris can be the main reason you visit Paris.
public greenspace named Champ de Mars is in Paris, France, and located between the Eiffel Tower and the École Militaire.
Eiffel Tower is a wrought iron lattice tower on the Champ de Mars in Paris, France, 324 meters tall, about the same height as an 81-story building, and the outlook is the most-visited paid monument in the world.
In Paris, Louvre Museum is the world's biggest art museum and a historical monument at its central landmark. The Museum received 9.6 million visitors in 2019, making it the most visited museum in the world.
Basilica, commonly known as Sacré-Cœur, the second most visited monument in Paris, holds at the butte Montmartre's summit, its highest point.
Pont Alexandre III is an arch bridge, and it spans the Seine in Paris. You can find more fantastic theme parks and Gardens. Top of all, you can feel the beauty of the Seine river. Excellent Vintage markets, which is the perfect place for shopping lovers. In a sentence, the City is a lovely place for art and culture.
In a List of View
Most romantic city in the world
Famous Eiffel Tower
Different types of delicious food
Amazing Theme Parks and Gardens
Beautiful Seine River
Greatest Museum
Amazing Vintage Markets
Perfect place for shopping lovers
Wonderful Art and Culture
When is the Best Time to Visit in Paris
Paris is a year-round destination, but summer (May–Jul) is an ordinary time to visit when the weather is warmest.
September is popular with visitors because you can get the sunniest days at this time. The weather is warmer. including the museums, offer free entry during this time because of Journées du Patrimoine. But at this time, hotels are prohibitively expensive at 206.75$ -0.24$ per night.
In a Summery
The Weathers of Paris are divided by following-
Winter: January to February
Spring: March to May
Summer: June to August
Autumn: September to December
The perfect time to visit Paris is from April to June. October is also good to visit. If you are thinking about cheap then December to February is perfect.
How can you get around Paris?
To get around by public transport, you have many transport services for your visit; Métro is the cheapest, easiest, and fastest way to get around Paris. You can also travel by the RER train, which is consists of 5 lines; Tramway which has four tramway lines serving the perimeter of the City: T1, T2, T3, T4; Buses, those operate from Monday to Saturday from around 7 am until 8.30 pm; and the Noctilien which is a night bus service that operates in Paris and the Paris region from 12.30 am to 5.30 am.
It's very walkable to visit a tourist attraction; surprisingly, the City is tiny; It has a surface of 105 square kilometers. In most tourist spots you can go on a walk or rent a bicycle, which is very popular for visitors.
Available Transport Facilities
Bus
Train
Flight
Boat
Renting a car or bike
Where you can stay in Paris
There are so many hotels which provide facilities to make your journey safe and enjoyable. You can find the cheapest and expensive hotels according to your budget.
The most rates and reviews hotels are:
Luxury Hotel: Shangri La Hotel
Mid-Range Hotel: Hotel Emile
Cheap Hotel: Hotel Chopin
Le Marais the most fashionable Marais district in the 4th arrondissement;
Latin Quarter;
Holiday Inn Paris – St. Germain Des Près;
Le Méridien Etoile;
Ritz Paris;
Hôtel de Crillon.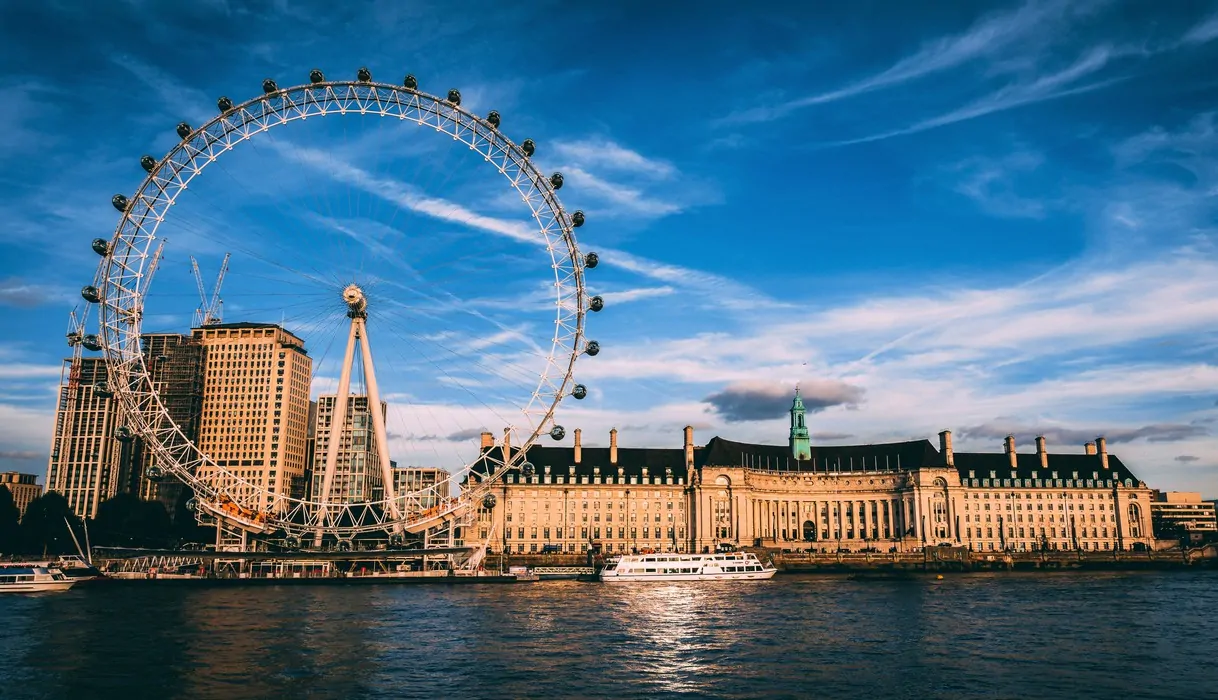 2. London, Capital of England & UK
London is one of the largest cities worldwide, with an area equivalent to 607 square miles or 1572 square kilometers that is the capital of both England and the UK. It has a population of around 8.8 million. It is situated by the river of the Thames, which is very popular among international visitors.
Reason for why you visit in London
London is the world's best site for attraction and activities, which is famous for more than its magnificent ancient buildings such as the Palace of Westminster, Trafalgar Square, Tower of London, London Eye, Art Galleries, and Big Ben. It's considered a famous tourist attraction, so it must have many great reasons to visit. But it's hard to narrow down the long list of reasons to visit London.
London Museums Can be your fast reason to visit London; it can fulfill your dream to know the culture and history of many unknown things you wanted to know. The museums in London are an excellent place for history lovers. During your stay, you can learn About the history of different parts of the UK. The most significant museums and galleries of the world in London are the British Museum, Tate Modern, Natural History Museum, or the Science Museum, many of which are free.
Others Reason Are-
The British Museum steps into the world-famous Museum and revels in its fantastic collection of rare and historical artifacts worldwide, which has the biggest collection of more than seven million objects. This collection includes artifacts from many civilizations and spans a period of more than two thousand years. You can visit there for free.
The London skyline is iconic with magnificent buildings the Shard, 1 Canada Square, 235 meters, The Heron Tower, 230 meters, the Leadenhall Building, 225 meters you can see London's beauty. The Shard, along with the London Eye, offers excellent views of Lonon city. You can see the beauty of the town from many places along with The Thames.
For food lovers, nature lovers, sports lovers, shopping lovers, and other travel lovers, London Can be the best place to fulfill his or her desire.
In a List of View
As London is considered one of the popular tourism so it must have many awesome reasons to visit.
Greatest British Museum
Live Theatre to see the best shows
Amazing Thames River
Old Historical Attractions
Amazing London Skyline
Beautiful Gardens and Parks
Best Sporting Event
Delicious Foods and Drinks
Shopping Galaxy
When is the Best Time to Visit London?
London is a busy year-round destination; each month of the year, you can find a different kind of look at London. But summer (June to August) is a great time to visit because of the comfortable climate and temperatures average. At this time, the maximum number of visitors in both the UK and abroad come to London because the weather is warm and kids are off school. On the other hand, you can make the most of London's green spaces, beer gardens, and rooftop bars at this time.
In a Summary
London has a similar weather season to Paris.
Spring: March to May
Summer: June to August
Autumn: October to December
Winter: January to February
Mainly March to May is the best time to visit London. Again first of summer is also best for the tourist season. If you are thinking about cheap then the last of autumn is the best time.
How can you get around London?
You can get around the tourist places in London through different types of public transport, including London River Services, the Tube, London taxis, London bus routes, Thames Clippers, Boris bikes, and much more.
But the cheapest way to travel is with an Oyster card, which allows you to travel between all parts of London on the Underground, Trams (DLR), Overground, some riverboats, Emirates Air Line, and the iconic red London buses.
Available Transport Facilities
You can visit the whole of London with several transport services.
Bus
Train
Flight
Underground
Where you can stay in London
For visitors to stay, here is a collection of hotels that provide outstanding facilities for their customers, listed according to the best neighborhood area around the hotel.
The Savoy (Covent Garden)
The Berkeley (Kensington, Belgravia, & Chelsea)
The Ritz (Westminster & St James)
The Soho or Ham Yard Hotel (Soho & Leicester Square)
York & Albany (Camden Town & Primrose Hill)
The Rookery (The City)
The Connaught (Oxford Street, Marylebone, & Mayfair)
Shangri-La Hotel at The Shard (The South Bank, Bankside, & Greenwich)
The Mandrake (Bloomsbury, Kings Cross, & Fitzrovia)
The Royal Horseguards
The Kensington
3. Rome, the capital of Italy
Rome is the capital city of Italy. One of the oldest cities with many ancient treasures. Famous places for tourists in Europe. Regarded as top places to visit in Europe.
Reason for why you visit in Rome
Rome can be another reason to visit Europe because the ancient City recommends by beautiful buildings, a warm climate, incredible food, and thousands of years of history to explore. You can explore famous landmarks, delicious food, and many more things about Rome, which is the very oldest City.
The landmarks of Rome are iconic. Among this Colosseum was the largest arena in the Roman Empire, and it remains one of the most impressive building constructions ever. It can be a great starting point for an exploration of the ancient world.
Some other landmarks you can explore:
The Roman Forum is a series of exciting ruins and spans sitting smack dab in the middle of downtown Rome, in Campitelli.
The Pantheon is remarkable for its state of preservation and one of the ancient world's outstanding architectural achievements. The beauty columns and the sheer size of its dome remain the largest unsupported dome in the world.
In a List of View
Art, Architecture and History
Roman Ruins
Churches
Wonderful Culture
Sky-view of Rome
Famous Fountains
Foods
World-Class Shopping
When is the best time to visit Roman?
Rome, the capital of Italy, is welcoming all year round. The best time to visit Rome is divided into two categories.
April to June and September to October Usually the best time to visit because of suitable weather and less crowd.
Mid-June to Mid-July: It is also perfect, but this time the crowd is more.
How can you get around Roman?
If you are traveling to Rome, the best way to get around is on foot. The reason behind the senses is that the best attraction places in Rome are clustered to each other in traffic-free zones, therefore walking makes the most sense. You can also get around in Rome By Metro, bus, taxi, or booking a car at the airport or an agency located in the City.
Available Transport Facilities
Where you can stay in Roman
Some well-known and high rated hotels Which provide excellent facilities to their customers are listed below for your stay in Rome:
Hotel Des Artistes
Stay In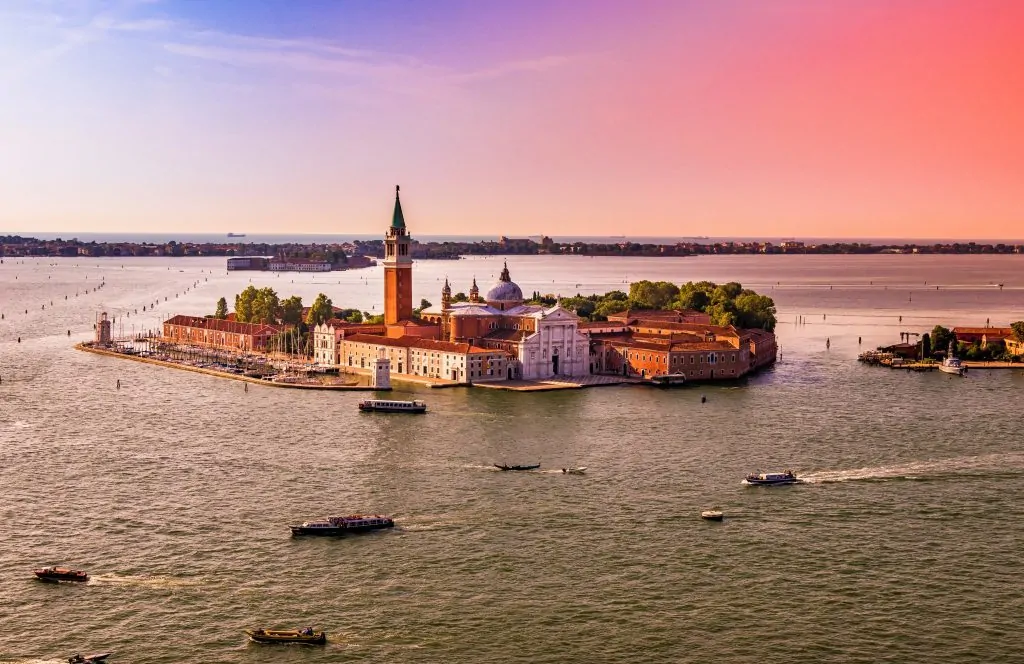 4. Venice, the capital of northern Italy's Veneto region
Venice is also one of the popular cities that is situated in northeastern Italy. This city is so beautiful that stands on the water. It is one of the top places to visit in Europe.
Reason for why you visit in Venice
The capital of northern Italy's Veneto region with its canals, bridges, and palaces, is one of the world's most visited travel destinations. There are many good reasons to visit Venice.
You are discovering the beauty of "Floating City," which is after the name of Venice. Visitors can marvel at every canal you encounter In where they can ride the gondolier maneuvers through the quaint canals of Venice. They can also explore the giant cruise ships.
Nightfall over the City, you can enjoy a performance at the Teatro la Fenice, admire the views from the Skyline, listen to jazz, and many more. At midnight in St. Mark's Place, you can enjoy a walk when all the tourists are gone, and all the locals are home, and it feels like the City is yours.
There are other reasons to enjoy a picnic on the Grand Canal banks, soak up the sun, old architecture, delicious seafood, and other exciting things.
During the annual carnival, people wear Venetian masks to choose from depending on individual tastes and budgets. As a result, Venice has an interesting name, "The City of Masks."
In a List of View
At a glance why you should visit here.
City of Amazing Canals
Famous Bridges
Wonderful Architectures
Old Heritage
Colourful Culture
City of Seafood
Famous Bar and Cafe
Stunning Islands
Gondola Rides
Famous Museum
When is the best time to visit Venice?
Experiment upon some factors such as weather-mainly temperature, Climate-by rainy has a chance of flooding, crowdedness, hotel rates; we find out the best time to visit Venice, which is-
April to June and September to October are the best time to visit Venice.
Because the City is warm and dry but not too hot, and the temperature is in the upper 30s to mid-70s. Having the lowered hotel rates and the empty canals make it worth it.
In a Summary
Experiment upon some factors we find out the time to visit Venice.
April to June and September to October are the best time to visit Venice.
How can you get around Venice?
The best way to move around is on foot because you can move quickly around Venice to reach your destination.
Because of being a "Floating City," you can move around by Vaporetto- Called 'waterbus,' water taxi, but locals do not use it because of their high fixed prices, by gondola and sandals- use for private sightseeing tours on the water.
Available Transport Facilities
Mini Airport
The boat-like Gondola, Traghetto
Water Taxi
Water Bus
Bus
Where you can stay in Roman
Here we provided some well-known hotels for tourists.
Hotel Antiche Figure
Bellini
Palladio Hotel and Spa
5. Prague, capital of the Czech Republic
As well as Prague is the capital of the Czech Republic. It is one of the beautiful cities in Europe.
Reason for why you visit in Prague
Prague is one of the most visited destinations in East-Central Europe, and it receives almost 8 million visitors annually, among that 7 million are foreign.
There are several reasons why visitors love to visit this most visited place. Prague Castle is the largest castle complex recognized by the Guinness Book and the Astronomical Clock in Old Town Square. Additionally, the Old Town Square is a splendid example of Gothic architecture.
Charles Bridge is one of the oldest bridges in Europe. Nowadays, it is one of Prague's most popular attractions and crosses the Vltava river in Prague, Czech Republic. The bridge is in a total length of 516 meters and a width of 9.5 meters.
The City is more likely for remarkable events, nightclubs, shopping, live music concerts, Černý sculptures. Černý sculpture is placed outside the Kafka Museum.
Additionally, the City is one of the cheapest capitals in Europe.
In a List of View
Stunning Castle Complex
Beautiful Architectures
Biggest Clock and Museum
Cheapest Food
Best Beer
Many Famous Bridge
River Vltava
Different Culture and Histories
When is the best time to visit Prague?
Prague is a city of all seasons, but depending on the weather, the crowd each season has its advantages and disadvantages. You can find orange leaves and ripe plums, chirping birds and warm winds, blue skies in individual characteristic seasons.
Specifically, Prague's best time is in the spring (April and May) or early fall (September and October). At this time, it has comfortable temperatures. As a result of this is the ideal time for sightseeing without having a big crowd, and you find hotels at a lower rate.
In a Summary
The best time to visit Prague is-
April to May
September to Mid-October
How can you get around Prague?
Prague has excellent transport facilities which make it easy to get around the City. The best way to get around on foot is because all the sights are close to each other, and you can also get the City's view on foot.
Additionally, if you have a long-distance journey like the airport to your destination, the metro is the best way. Public transport also has excellent advantages for getting around, but it's the cheapest way in Prague. For your comfortable and smooth travel, you can book airport transport.
Available Transport Facilities
Common transport systems for tourists are-
Where you can stay in Prague
As a visitor, you need a great place to stay. Consequently, you can enjoy your journey and make it comfortable and safe. According to this fact, some hotels are close to Prague's best sights, which have great reviews from their customers.
Hotels to Stay
Hilton Prague
Four Seasons Hotel
The Emblem Hotel
6. Athens, Capital of Greece
The heart of a powerful civilization and empire, Athens, is the capital of Greece. The city is about 2929 km2, and the population is about 664,046 (2011). This city is well furnished with 5th century BC landmarks. The city is full of historical places, and visitors love to visit the place.
Reason for why you visit in Athens
There is a good number of reasons for which you should choose to visit Athens. Athens is flourished with historical museums, modern architecture, ancient buildings. Greek foods are all found in Athens.
You should enjoy the food that is found with the nightlife beauty of the city. There are churches such as the Church of St. Nicholas Rangas, Church of the Assumption of the Virgin Mary, Church of Virgin Mary Gorgoepekoos, and Saint Eleutherius, Monastery of Kaisariani, Ekklesia Agia Dynami, Byzantine Monastery of Daphni, and many other spectacular churches that you should visit.
Others Reason:
The sandy beach of Athens Riviera will offer you a relaxing time. Street art of Athens, such as Gazi street art, is something that you would enjoy.
There is the National Archaeological Museum, Benaki Museum, Byzantine and Christian Museum, the Jewish Museum of Greece, Technopolis that you can visit. The spectacular site of ancient Greece includes the Acropolis of Athens, Acropolis Museum, Parthenon, Temple of Hephaestus, Karemeikos Cemetery, Theatre of Dionysus, and many other places. So it is regarded as the best place to visit in Europe.
In a List of View
Place of Civilization
Acropolis
Wonderful Temples
Historical Museum
Beautiful Sea
Best for shopping
Amazing nightlife
Foods and Café
Place of Theatre
To Enjoy Sports and Events
When is the best time to visit Athens?
It is considered that spring and fall is the best season for visiting Athens. So, it would be best if you visited between March and May and from September to November. The weather this month is aggregable, and you will be able to visit the city with less crowd in it and cheaper hotel and airfare deals.
In a Summary
The best time is divided into two categories-
Mid-April to June
September to Mid-October
You can also visit in August to avoid the crowd.
How can you get around Athens?
The best way to visit the city is by foot or using the metro as the most attractive places are close to one another that you can visit by foot or a short metro ride. You can also rent a car, but it is much tiresome as the traffic is usually heavy on the road and you may not find a place to park. There are also buses, trams, a taxi that you can use to move around the city.
Available Transport Facilities
The most popular transport systems in Athens are-
Where you can stay in Athens
There are many 5-stars and 4-star hotels where you can stay with great comfort. Here is a list of hotels that you may find suitable to stay with plenty of facilities
Hotel Grande Bretagne
King George, a Luxury Collection
Four Season Astir Palace Hotel
Electra Palace Athens
Hilton Athens
New Hotel
The Margi
O&B Athens Boutique Hotel
Periscope Hotel
7. Florence, Capital of Italy's Tuscany Region
Florence is a city that is located in Tuscany, Italy. It is the city of art and architecture.
Reason for why you visit in Florence
Florence is one of Italy's most touristy distances, declared by UNESCO as a World Heritage Site in 1982. Every year the City attracts millions of visitors through its beautiful art, history, and architecture.
It can't be explained in short, the reason to visit Florence is that you can explore a new thing each time you visit. Visitors mainly love art, history, buffs, and architecture—the Uffizi Gallery, to collect some of the art from the Italian Renaissance. You can have a great view of the Tuscany countryside.
Visitors love to shop, having cultural foods, enjoying the festivals of Florence and other activities, and you can explore them by visiting the capital of Italy's Tuscany region.
In a List of View
Look at those reasons to visit Florence
City of Amazing Architecture
Art and History
City of famous artists
Beautiful River
Traditional Food and Wine
Gardens
Shopping
Festivals
When is the best time to visit Florence?
Considering the weather, the best time to visit Florence is in the month between May to September. The warmer weather, art festivals attract Renaissance painters.
It seems to remember that in summer, mainly in August, Italian's close to their shop near to the tourist site because of excessive heat.
In a Summary
Depending on weather and other factors the best time to visit Florence is-
April, May, June, September, and October
How can you get around Florence?
The best way to get around Florence is on foot because it's such a small city. You can walk from one end to the other end of the town in 30 minutes.
Alternatively, the City has local buses and trains for getting around.
Available Transport Facilities
Types of Transport for moving around in Florence
Where you can stay in Florence
Hotels you can stay in Florence-
Hotel Spadai
Firenze Number Nine
Hotel Davanzati
8. Madrid, Central Capital of Spain
Madrid is situated in Spain. It is the capital city. The city is one of the top places to visit in Europe.
Reason for why you visit in Madrid
Madrid, the city of Spain, is the capital of art and architecture, and it has countless landmarks that can help you understand Spain's history and its culture.
The monuments such as Puerta del Sol, Catedral de Almudena, Palacio de Cibeles, Plaza de Cibeles and others historical monuments are the evidence of history and culture of spin.
The City is trendy for its delicious foods. For having delicious tapas, drinking Spanish beers, wines, spirits, you may go to Mercado San Miguel.
You also find their lovely Sabatini Gardens, Retiro Park, Casa de Campo-tropical seaside resort in La Romana. You can have lovely nightlife because there are infinite options, from simple local bars to trendy nightclubs. Shopping is the main option for all visitors, and the City gives you the best opportunity.
In a List of View
Beautiful Architecture
Amazing Weather
Traditional Food
Gardens
Historical Museum
Stunning Nightlife
City of Shopping
When is the best time to visit Madrid?
On some factors such as weather, lower crowds, and prices of things, the best time for visiting in Madrid are-
Spring: March to
May
Fall: September
to November
How can you get around Madrid?
Getting around in Madrid is the best way in the metro, and it has local buses, Commuter Rail, taxies additionally bikes, and Scooters.
The City is walkable, and you can complete visiting most places in central Madrid. Getting around in Madrid on foot is the best way to enjoy all of the historical landmarks.
Available Transport Facilities
The common transports are-
Where you can stay in Madrid
Best hotels you can stay-
Heritage Madrid Hotel
Hotel Orfila
The Westin Palace
9. Vienna, Capital of Austria
Vienna is the largest city in Austria. This city is famous for its Imperial Palaces.
Reason for why you visit in Vienna
Vienna is the name of the national capital of Austria, which is the most populated one. So many reasons are present to visit this green city.
First, the reason arrives is its stunning architecture.
Baroque Schönbrunn Palace, Gothic St. Stephen's Cathedral, Vienna itinerary, etc architecture, and colorful buildings never failed to impress visitors.
The music is one of the essential factors to go there. Musical Culture, concert, music show, opera is a blessing for the music lover.
The Flea and Christmas markets in Vienna offer many unique and antique items to provide visitors' sufficient reason.
The cafes and chocolates which are so delicious can be a famous one.
The museum, colossal library, green parks, garden, etc are also enough to travel to this city.
So it can be one of the top places to visit in Europe.
In a List of View
City of Music
Famous Cake
Beautiful Architecture
Museums
Amazing Parks
Best in Christmas
Imperial past
Famous Library
Best Cafes
Perfect for Cycling
When is the best time to visit Vienna?
Best time depending on some factors like weather, shopping, sightseeing, crowded.
Averagely April to May and September to October are the best months to travel there.
How can you get around Vienna?
Vienna gives enough options to get around her. Usually, the public transports U-Bahn, Tram, Bus, streetcars are a common way to travel around the city. The costs are quite decent, depending on the way you want.
Available Transport Facilities
Here is the list of transports-
Where you can stay in Vienna
Cheap or expensive, whatever you want, the city offers you many amazing hotels to stay in. Some are mentioned below.
Boutique Hotel Das Tigra
Appartement-Hotel an der Riemergasse
Grand Hotel Wien
Motel One Wien-Prater
Hotel am Konzerthaus
25hours Hotel MuseumsQuartier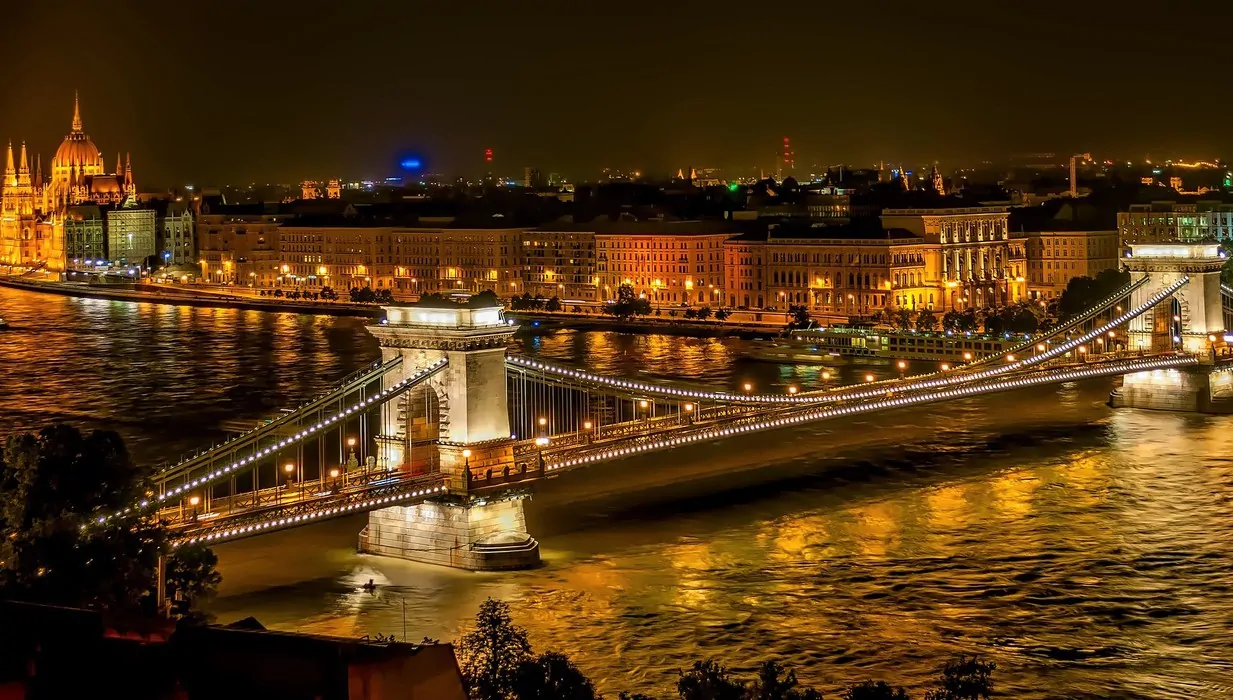 10. Budapest, Capital of Hungary
Budapest is the capital of Hungary. It is located by the river Danube.
Reason for why you visit in Budapest
Another worthy destination to visit in Europe is Budapest, situated in Hungary. So let's know its reasons why one needs to visit.
Danube River is one of the beautiful places to explore Budapest. The rever and sights view a stunning one.
Sziget Festival is regarded as the vast music and culture festival held there. So it's a fortune to enjoy Europe's biggest festivals.
Cruise tours at night can be another one to attract Budapest.
Castle Hill is located riverside to impress travelers.
The city offers many natural minerals to take thermal baths for relaxing. It's a unique and popular one.
Budapest is with superior Culture and architecture. House of Parliament,
Neo-Gothic and Baroque buildings etc are the famous ones.
Again the foods and shopping are giving extra attractions to go here.
In a List of View
Stunning Architecture
Natural Beauty
Culture and History
Thermal Baths
Amazing Sky-view
Food and Drink
Famous Bridge
Stunning Nightlife
When is the best time to visit Budapest?
As actually, the best time to visit can't be defined from one angle though an estimated way can be told. March to May and from October to November are those months for an enjoyable tour.
In a Summary
The best time to visit Budapest is-
April to May
September to October
How can you get around Budapest?
There are many convenient ways to get around the city. If you ask about the common and popular vehicles, then shuttle bus, taxi, metro, trolley, tram, ferry services are on the list. Those transports are safe and comfortable for traveling.
Available Transport Facilities
Here is a list of transports to visit around Budapest
Metro
Bus
Trolley Bus
Yellow Streetcars
Suburban Railway
Where you can stay in Budapest
Some well known and top reviewed hotels list is giving below in terms of staying.
Barceló Budapest
T62 Hotel
Stories hotel
Hotel Clark Budapest
The Three Corners Lifestyle Hotel
Hotel Moments Budapest
11. Amalfi Coast, Italy
It is also a part of Italy. This city is situated in Campania, Italy. That city is popular among travel lover peoples like Iceland.
Reason for why you visit in Amalfi Coast
Amalfi Coast, another name of a famous destination in Europe located in blessing Italy. Many reasons you can found to go. The main points are discussed below.
Sorrento, the name of a town, is known for its beautiful heritage and coastlines. No one can bore to enjoy this structural beauty.
The coastal road offers you an adventurous trip, and the road also provides exhilarating drives in the world.
Visiting Ravello, which is on the hill above and has a long history. Don't miss this gorgeous place to visit.
One of the biggest reasons to visit there is it has many charming beaches. Maiori Beach is one of them.
Ferriere Valley, Island of Capri, foods, city view, etc so many things easily impressed visitors in Amalfi Coast.
In a List of View
Perfect Weather
Queen of Flowers
Temples
Amazing View
Awesome Food
Festivals
Stunning Rivers
Hiking trails
Ravello
Beaches
Amazing Hotels
When is the best time to visit Amalfi Coast?
From May to October, it is the popular season to visit there. The weather, crowded, sightseeing, etc are favorable this season.
How can you get around Amalfi Coast?
Frankly, to get around in Amalfi Coast is on foot to feel its real beauty. Other public transports are the ferry, car, and bus. You can quickly be getting around with the use of those transports.
Where you can stay in Amalfi Coast
Amalfi Coast is well known for its outstanding accommodation. A shortlist is given below for your accommodation guide.
Hotel Margherita
Hotel Eden Roc
Villa Piedimonte
La Moresca
Hotel Pellegrino
Villa Mary Suites
12. Iceland
Iceland is also a good option to visit in Europe. For more about the Iceland tour check the link"Visit Iceland".
Travel is also an outdoor activity like Camping, Fishing, etc for recreation. Europe is one of the best places for traveling. If you are thinking to spend your holiday successfully then this guide on top places to visit in Europe will help you more. Enjoy your traveling journey with Travelers-Door.